Exclusive Offers from HIS and SIAM Takashimaya
The Best of Legendary Japanese Department Store @ICONSIAM, Bangkok, Thailand
Gift Vouchers worth a total 5,000 THB
Only for Thailand Elite members that applied via HIS website or stores SIAM Takashimaya offers 10 gift vouchers each worth 500THB
VIP card for VIP Lounge Access, Free Parking and Reserve Parking Space
For new Thailand Elite members that applied via HIS website or stores
For new Thailand Elite members that applied via HIS website or stores
At SIAM Takashimaya Department Store @ICONSIAM, Bangkok, Thailand
The Best of Legendary Japanese Department Store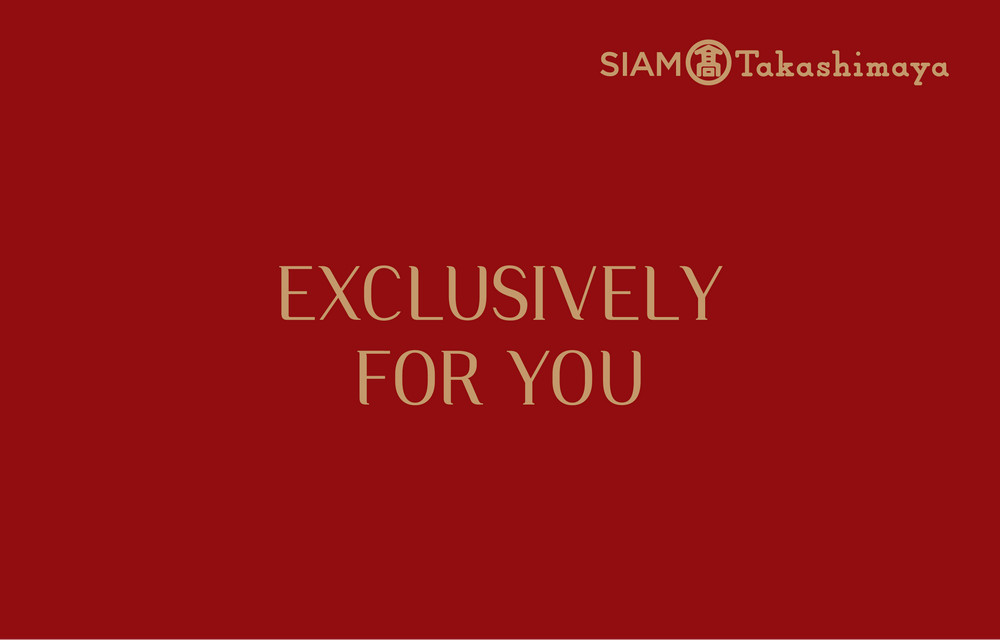 Exclusive Offers from HIS and SIAM Takashimaya
VIP card for VIP Lounge Access, Free Parking and Reserve Parking Space
Terms & Conditions
This VIP Card is for VIP Lounge access, free parking and reserved parking space (upon availability)
at SIAM Takashimaya Department Store
Please present this card before parking at reserved area on 3rd floor
Please present this card for free car parking validation for 8 hours at the Information Counter on G floor
Please present this card at VIP Lounge on 1st floor before using the service
This card is not a point collection card
SIAM Takashimaya reserves the right to change or make substitutions of terms and conditions without prior notice
More information please contact CUSTOMER SERVICE: 02-011-7500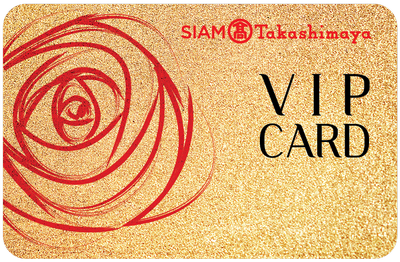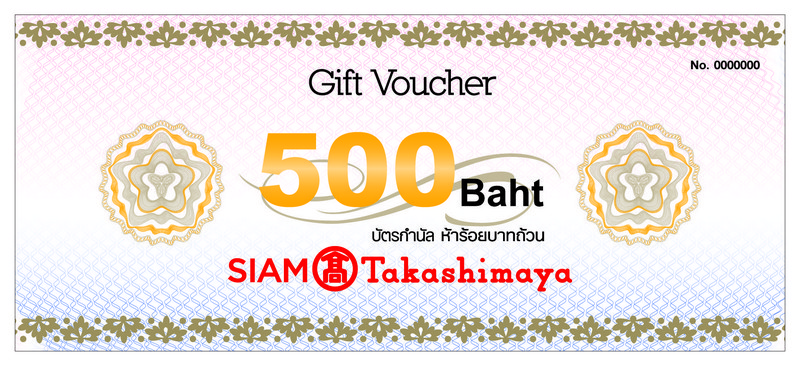 Gift Vouchers worth a total 5000 THB
500 baht x 10 vouchers
Terms & Conditions
Each 500 baht gift voucher can be used for minimum purchase of 1,000 baht  or  minimum purchase of 10,000 baht for total 5,000 baht gift vouchers
This voucher is valid at SIAM Takashimaya department store, Thailand only
This voucher cannot be exchanged for cash and no change can be given for the use of the voucher
This voucher is not refundable.
SIAM Takashimaya will not responsible for any lost or damaged vouchers and will not accept uncompleted vouchers
For more information, please contact Customer Service 02-011-7500
GAISHO SERVICE (personal assistant service)
We are delighted to serve you for your utmost conveniences & satisfactions in our store, we can provide English / Chinese / Japanese speaking assistant for you.
1-on-1 service to assist you while shopping at SIAM Takashimaya, e.g. reserve seating for restaurants, delivery service to hotel.
For your conveniences, please contact our Guest Relations Service in advance at +66 84 773 2146 or +662 011 7500 (The Guest Relations Department), E-mail: GuestRelation@siamtakashimaya.co.th (Mon.-Fri. 9:30-18:00 hrs.)
Store Location : SIAM Takashimaya Department Store, ICONSIAM Shopping Center, Charoen Nakhon Road, Kong Ton Sai, Klong San, Bangkok, Thailand 10600
Open Hours : Daily, 10:00 a.m.-10:00 p.m.
Follow Us : Facebook-Instagram-LINE SiamTakashimaya, www.siamtakashimaya.co.th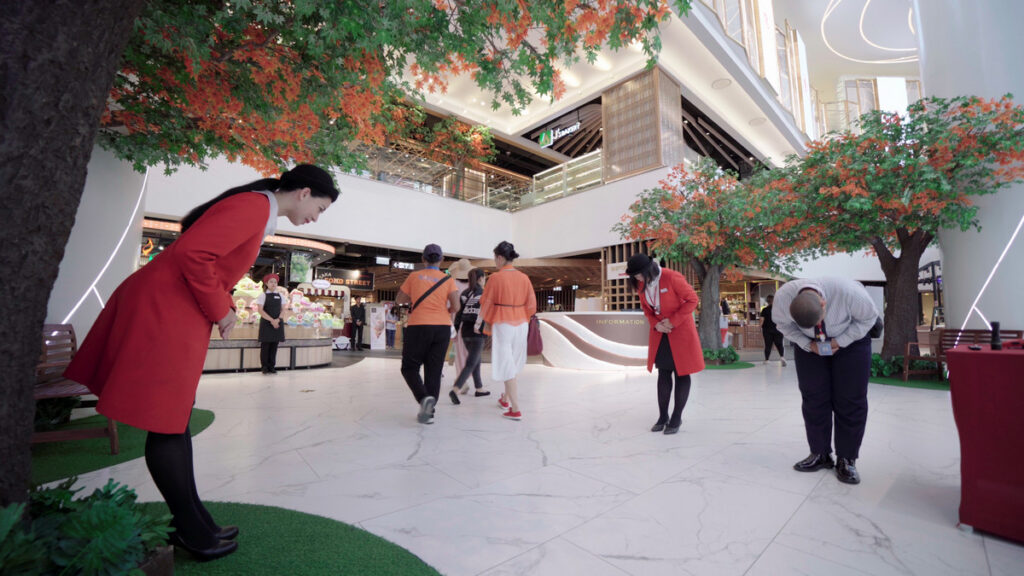 Exclusive privilege offered by HIS to all new Thailand Elite members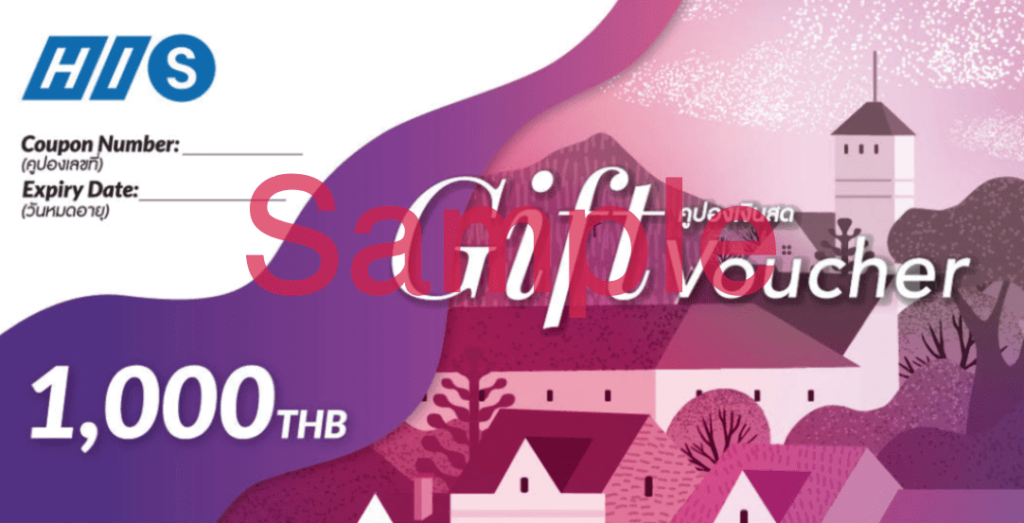 Become a Thailand Elite Visa Member with HIS and receive an exclusive HIS Gift Voucher!
In addition to the complimentary gifts that offered by Thailand Elite Visa Program, HIS offers an exclusive HIS Gift Voucher to all new members that applied for Thailand Elite Visa Program with us!*
HIS Gift Voucher can be used for return flights from Thailand, domestic trips in Thailand, hotel arrangements, package tours, etc.! We offer the wide range of products with high quality customer support and services.
*This special offer is applicable only for members who submitted online application via website.
Membership type
HIS gift certificate amount
(per person)
Elite Family Excursion(EFE)
THB 2,000
Elite Easy Access (EEA)
THB 3,000
Elite Family Alternative (EFA)
THB 4,000
Elite Privilege Access (EPA)
THB 5,000
Elite Superiority Extension (ESE)
THB 5,000
Elite Family Premium (EFP)
THB 5,000
Elite Ultimate Privilege (EUP)
THB 10,000
*This special offer is for members who submitted online application via website.